Reading time — 3 min.
11914
The idea to create a portrait in the style of The Simpsons is an ideal one for people who love this famous animated series. Such a gift pleases and cheers up. In this cartoon, there are enough images even for a large family portrait. The Simpsons-style portrait is creative, unusual, and fun at the same time. Want to please a person with a good sense of humor and stand out at the same time? Order a creative portrait of this person and he/she will definitely not forget you!
- Every fan of this masterpiece from well-known cartoonist Matt Groening has certainly dreamt for many times to find himself on the streets of a typical American city of Springfield: to go to a nuclear power plant with Homer, go to get help with Marge, listen to a story Abraham's grandfather's story, and relax in Uncle Mo's bar. A portrait on canvas in the style of The Simpsons will be an unexpected gift that will certainly improve the mood of the person you'll present it to.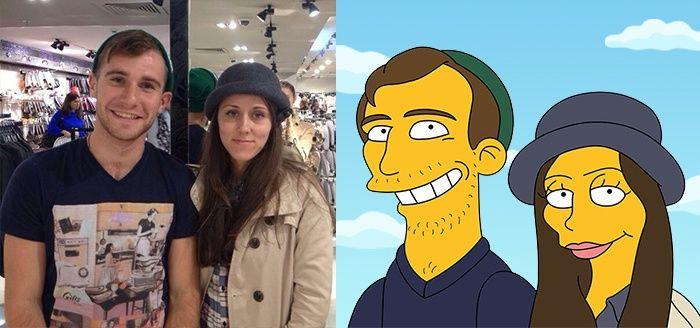 Such a portrait will undoubtedly become a highlight in your home and will charge everyone who looks at him with positive energy. A picture like this is the perfect combination of creativity, originality, and fun.
A beautiful gift for a loved one
Due to a large number of characters, a portrait in the style of The Simpsons can be presented to different people:
to your boss and colleague;
to your children and relatives;
to your old friend and new acquaintance.
The characters of the animated series are distinguished by their unusual appearance. But at the same time, the appearance conveys their characters very well. A portrait of a man, processed in a modern graphic editor, is perfect for a bright print on a T-shirt or for a gift mug. Packed in a festive package, it will have the effect of surprise, so a good mood is guaranteed.